Watch
Jonas Schwartz - Ideas  
Ideas av Jonas Schwartz →
Ny musikvideo producerad av Everyone We Know har idag premiär på Gaffa! Directed by: Daniel Nordgren, DOP: Jonathan Bjerstedt, Producer: Michael Landén, Daniel Nordgren, B-camera: Åsa Båve, FAD: Amanda Leissner, Gaffer: Niklas Beckman Larsson, Runner: Björn Hägglund, Actor: Peter Wingman.
Vi bjuder in till glögg, gröt och film!
                            Välkomna till adventsfirande på House of Win Win söndagen den 11 december! Sitt i våra mjuka fåtöljer, samtala och värm er med en kopp hemmagjord glögg. Det kommer dessutom att finnas en massa julegröt, pepparkakor, öl, vin och julmust! Vi bjuder på en kväll omfamnad av musik, ett par filmer och julmys. Lite gammalt, lite nytt, lite glögg helt enkelt. Dörrarna...
Amanda och Georgien
Imorgon åker Amanda till Tbilisi i Georgien för att spela in en kortfilm tillsammans med georgier. Resan och filmen är en del av projektet Creative Force East, finansierat av Svenska Institutet och Film i Halland.
Estrid Ericson
Åsa Båve har under augusti varit fotograf på kortfilmsprojektet om Estrid Ericson. För mer info gå in på: http://estridfilmen.se/ Och kolla in regissörens blogg! http://estridfilmen.wordpress.com/
Eternity Now
Senaste samarbetet mellan EWK's Daniel Nordgren och designern Clara Flygare. In i dimman!
Akuten - EWK och Per Carleson
Nu har Everyone We Know dragit igång en ny produktion! Kortfilmen Akuten är ett samarbete mellan Studio Lagnö (representerad av manusförfattaren och regissören Per Carleson) och Everyone We Know. Filmen spelades in för två veckor sedan med hjälp av Film i Halland, Katrinebergs Folkhögskola och Kultur och Ungdom. Vi vill inte berätta för mycket om filmen, men hoppas locka er med denna spännande...
Silvermedalj på SFV-festivalen
På årets upplaga av SFV-festivalen tävlade vi med 4 filmer. Maskrosbarn, regisserad av Anna Sanderi vann silverpriset i Filmskoleklassen med motiveringen "För en gripande film som håller hög klass rakt igenom och som vi kommer minnas länge." Score!
Watch
Everyone we know födde precis en ny musikvideo åt det fantastiska malmöbandet MF/MB/. Manus & Regi: Daniel Nordgren DoP: Markus Frykberg B Kamera: Markus Häll Stillbildsfotograf & Runner: David H Berggren Runner: Caroline Larsson
Watch
Daniel Nordgren from Everyone We Know recently made this dreamy little music video for the swedish band Museum of Bellas Artes. The band just released their debut EP. Check it out!
Gothenburg Film Studios - Adventurers of the year!
Paul Blomgren, Camera Center, Anna-Lena Johansson, Business Region Göteborg, Gosskören. Fotograf: Anna Sigvardsson Everyone We Know is a part of a big crowd of film makers based at Gothenburg Film Studios. Last night Gothenburg Film Studios, together with Camera Center and Light Center, received an award for being the most exciting and expanding company in Gothenburg. The managing director Paul...
Good times at Novemberfestivalen
Everyone We Know wish to thank Novemberfestivalen and all the visitors for great films and good times this weekend in Trollhättan. Everyone We Know got the chance to show Kapten Buster, a short film directed by Jonathan Bjerstedt. Congrats to all the winners and we especially wish to thank the Leissner parents for their hospitality! www.novemberfestivalen.se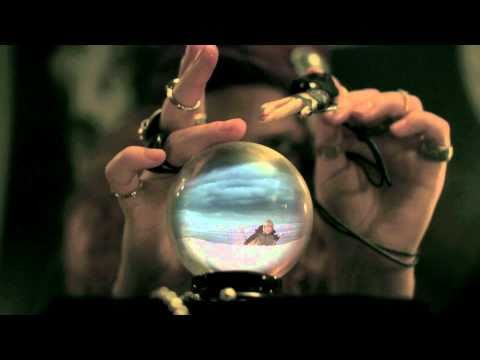 The 24th of September Kungsbacka held Kulturnatta (Night of culture). We showed work in progress versions of the short films Maskrosbarn (Invulnerable), directed by Anna Sanderi, and Hej? (Hello?), directed by Amanda Leissner. Unfortunately we couldn't be there, but from what we've heard it turned out to be a good night. Maskrosbarn is about a young boys struggle...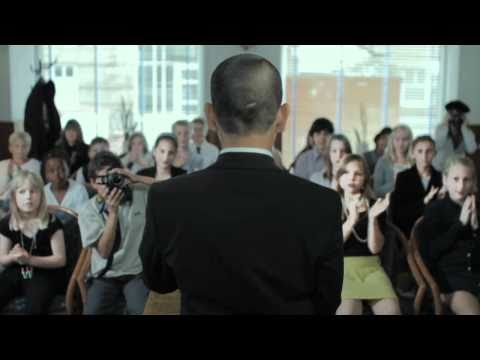 Watch
Here it is. It was shot during one sweaty night full of mosquitoes by the lake of Delsjön in Gothenburg. I am the Maenad. Everyone we know is the Maenad. http://claraflygare.tumblr.com/
This friday, the 30th of july, our film: I am the Maenad will be shown at Rum 26 in Gothenburg. It is a film co produced with the designer Clara Flygare. Created by Clara and EWK's Daniel Nordgren, who also directed it. Come all, watch some beautiful fashion and have a beer. It starts at 6 and ends later. The film will be shown every half hour. If you won't be able to show up, no...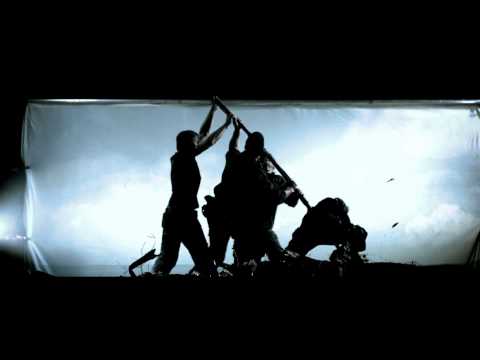 2 tags
The Stroy of Joe Odd
Everyone We Know is currently trying to get some financial support to start filming a project that has growing within and around us for the last year. Robin Alexander Stål, the leader and director of this project, brought the story to the rest of EWK's attention when we first got to know each other and now we are a few months away from filming a pilot for the short film that we want to...
1 tag
Watch
A showreel of our work during 2008-2009. Enjoy!